Slot Car Drag Race Proxy World Challenge
When you enter the Slot Car Drag Proxy World Challenge you will participate in the world's fastest motorsport, without leaving home!
"Proxy" racing is a competition where builders and collectors worldwide send their entries to the event.   All cars are raced automatically, the same way.  Best cars win!
Scoring will be based on a combination of Appearance, ET (Elapsed Time start to finish), and Top Speed by qualified impartial experts.
Racing will be held on Batesville's famous 1/24 scale quarter-mile slot car drag strip.
A wide variety of classes covers all types of slot cars.
Experienced pit crew on site will execute your setup changes for repeated runs.
All entrants will receive beautiful event plaques, studio-quality photos of their entries, and a video of each race.  Special awards and prizes will be given.  The top three winners in each class will get awards and world-class bragging rights!
Easy shipping instructions.
All entries must arrive on-site by November 12, 2022.  The event is expected to finish by November 20, 2022.
All slot cars will be returned at end of the event.
Build a World Challenge slot car!
Not a builder? Get the car of your dreams from:
Support your local raceway
Maybe you already have a contender!
Click links below to learn more and register today!
Racing classes for everyone!
Inspired by the National Hot Rod Association categories, many popular drag racing classes will compete.  Plus, classes for vintage slot cars, popular slot cars and even a class just for fun cars!  From first time kit builders, collectors, sophisticated engineers and creative craftsman, there is something here for everyone!
The Unlimited Experimental class is for creative ultimate speed machines. Will they be faster than Dave Nap's 0.391 ET, 140 MPH Quarter Mile Slot Car Drag Race World Record? How will different classes compare?  Who will send the funniest slot car?  How fast will 60s Space Age cars go running on a better track with old-school high voltage?   We will see!
Recommended Custom Builders
These premier custom slot car builders have expressed interest in building for this event.  We have admired their work and can recommend them. They have all assured us that they will maintain high standards of workmanship and integrity in dealing with anyone who commissions a car or component from them.
We offer these resources to promote the craft of building custom slot cars. Nomad Raceways, Batesville Slot car and Hobbies, Slot Car Drag Race Proxy World Challenge, their owners and employees take no responsibility for any purchase or agreement between these builders and those who may commission projects from them.  All matters of pricing, quality, suitability, performance, delivery and timeliness are between builder and commissioner.
Some of these builders have a full schedule, be sure to contact them as soon as possible to allow sufficient time for cars to be delivered to the event by November 12, 2022.   
Builders can apply here.
Recommended Parts Suppliers
Everything is the sum of its parts.
The following are links to the best retailers of slot car drag race components worldwide. Complete cars, motors, chassis, bodies, wheels, tools, supplies and components are all here:  **SECTION UNDER CONSTRUCTION**
Points will be assessed for each of three criteria:  Appearance, Top Speed, and Lowest Elapsed Time. (ET) The three scores will be combined then ET will be added to the total score as a tiebreaker.
For example: Within each class, cars will be ranked first to last in each of the three criteria. If there are 25 cars in this class, the car with the highest Top Speed gets 25 points, the slowest car assessed 1 point. So if one car was best in all 3 criteria, it would score 75 points minus its ET time, of say, 1.234 seconds, for a total score of 73.766. If one car was worst in all three criteria in a class of 25 cars, it would score 3 points minus its ET. The highest score wins!
We do no longer offer a cash payout option.  No takers last year, we are relieved as it seems cash prizes can get to serious and we are doing this for fun!.
If there are less than 3 cars in a class the class will be combined with a similar class.
World Challenge judges with extensive knowledge of drag racing, car shows, model building and slot car drag racing. They will look for craftsmanship, accuracy to prototype, originality, creativity and overall appeal. Any images and notes provided with entry documenting features will be read. Builder, owner and home track identities will not be visible to judges. Judges may not enter contest nor have any conflictng interest.
Trackmate timing is reliable to .0001 second.  The best single run for each car will be recorded and points assessed for a position within each class.  Our track is a regulation scale quarter-mile, 55 feet start to finish. We will run accepted standard 16.4 volts with a 50 Ferrand capacitor supplying instant amperage sufficient for any motor. The fastest cars will get back-up runs to confirm possible World Records. Higher voltages will likely produce times better than current records but will be recorded with their voltage setting.   All runs will be videotaped with an inset timing feed for verification.
Add Your Heading Text Here
A $15 entry fee per car includes photos and video uploads of close-up photo session and one timed pass.  All entries are eligible for Top of class awards, Podium Awards, Special Awards Prizes.  Cars that pay the $25 entry are also eligible for Cash Payout.
Every car will be prepared and driven in the same way, by impartial event staff:
All cars will be run on a clean lane with tires as delivered, UNLESS Pit Crew Service is ordered (See below) and different tire and lane prep is specified.
Track will be wiped with solvent to remove traction compound from start to 60-foot marker.  Some light glue may exist from 60-foot to finish line.
To ensure equal input for all cars, full power will be applied instantaneously via a large switch.  There will be no soft launches or variable timing of a trigger pull.  Reaction times and red lights are irrelevant, it is about what the car does!
Shutdown traction compound "glue" will be rolled off on paper after each pass.  "Glue" on chassis or body will not be removed to prevent possible damage from cleaning.
If a car fails to stage due to guide transparency, we will black Sharpie the guide blade.
If a car wheelies out of slot and does not record a time, crew will install weight if supplied and attempt one additional run.
The best run will be recorded, then points assessed based on best Top Speed and ET in the class.
In event of two identical ET times or top Speeds, both cars will be given the lower place points plus .5 points. In the event of a 3 way tie, lower place plus .333 points.
Any car may be "re – inspected" by the tech director at any time.
All cars will be handled with great care.
Entrants may improve their chances of a top time with a $15 Pit Crew Service option:
Two additional passes with Pit Crew Service with the best results of all three runs recorded.  Entrant may specify tire asn track glue for first pass if desired.  Further changes such as gear ratio, tires or weights can be made for pass 2 and pass 3.  Entrants must supply all parts.  Print the following chart with your selections marked and include with parts in a clear plastic resealable bag
The race director may, at his discretion, override requested changes if it seems contrary to improving the car's first pass performance.  For example, if the request is to remove weight on the second pass, but if the car was jumped out of the slot on the first run, weight may be added instead.
If any damage is observed, Pit Crew will attempt repair for a subsequent run. Final run damage will not be repaired. Cosmetic body damage will not be repaired.  Parts will be replaced only with spares the entrant has provided.  Spare gears are recommended as gear damage is the most common failure.  Spare tires or motors are a good idea too!
The event track has upgraded power to allow 1960's cars with big motors to run on higher voltage as they did in "the Day".  This also presents a challenge to the cars of today.  How much faster are they on 25 volts?
During the Eliminator event, modern motor classes will step up from the current standard of 16.4 volts to 25 volts.  Early motors (pre-Mabuchi) will step up from 25 volts to 36 volts.
Running at higher voltage does increase the possibility of damage to cars, but our testing has shown contemporary cars run about 20% faster with no damage at 25 volts.  We have had motor failures at 36 volts, so 36 volts is reserved for the heavy old-school motors.  If you are really brave and a written request to run your contemporary motor on 36 volts is sent with your Eliminator Checklist we will do so at no charge…  These will be considered "Record Attempts" or Kamikazee runs.
Entrants selecting the $20 Eliminator round get Pit Crew for set-up changes and one additional pass for a winner take all Top Eliminator Award and Cash reward in each class.  Print and include the following chart and any required or spare parts with your entry.  Remember to select the Eliminator option in the online entry checkout.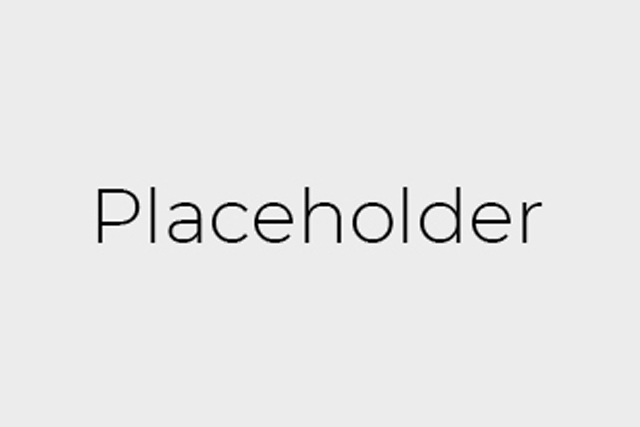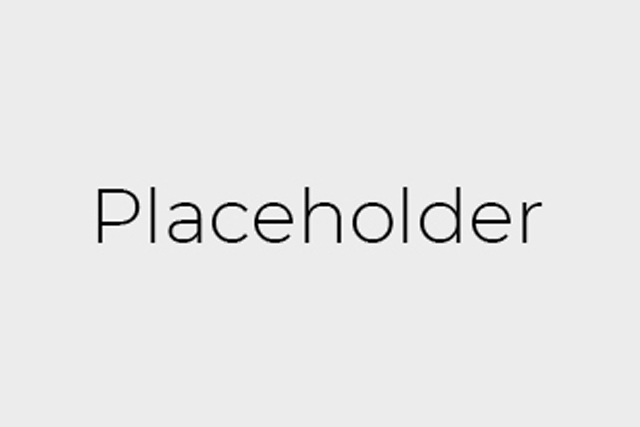 This will be exciting!  Do you dare to enter?
First Second and Third place awards will be given in each class based on the highest point score.  The winner will receive extra attention in all our media and coverage, an award plaque, and as is a tradition in drag racing, a cash payout.
Prestige Awards will be given for:
Judge's Awards will also be given regardless of car performance for:
Our track for this event is Batesville Slot Car and Hobbies scale quarter mile. This is an excellent facility which holds weekly racing and frequent larger events including World Championship events drawing hundreds of entries and paying thousands of dollars in awards. 

See their Facebook page.
We have ample power per lane:
27-foot shut down area is wired for brakes and has a generous application of 9 feet of Koford Light, followed by 9 feet of Koford Medium then 9 feet of Koford Heavy Shutdown Glue then a soft net and foam pad.
General rules for all classes
Cars must meet all specification in the Class Chart.  Specifically; Body material, Motor type, Chassis type, Minimum weight, and Wheelie bars.   Cars that do not match these specifications will be moved to a more appropriate class or run as demonstration only – ineligible for awards.
Cars are to be 1/24 or 1/25 scale except for Unlimited, Motorcycle. Just for fun and 1/32 classes.
Maximum Car Dimensions: Width:4" Height:7" Length from tip of guide to rearmost part:22"
Any foam rear tires may be used.  Other tire materials may not decelerate adequately in shutdown glue.
No part of the car may touch the track except tires, guide and braid.  If chassis is flexible, be sure it cannot cause track scraping or car may be disqualified.
Cars will be run with braid pressed flat to guide.  We will check that braid is flat in case it has been disturbed in shipping.  If front wheels support car, and if drop arm is used, an up-stop or substantial weight is recommended to reduce braid arcing.  Cars that arc excessively or short circuit will be disqualified.
Track sensors stage and read times based on the blade of the guide.  Guide blades must not be transparent and measure between ¼" or 6.5mm and 11/32" or 8.5mm into slot and at least ½" or 13mm long. Black plastic guides are recommended to prevent 'No Time' displayed or 'Can't Stage' issues.  We have seen some issues with graphite guides. One guide per car.  Secondary guides on rear of car have produced crashes.
No stored energy in car may be used for propulsion. So batteries to operate lights or animation would be OK, but no power may be added to the motor.  This rule also expressly forbids rocket or jet power.  Without electric motor braking rocket cars generally do not survive their first pass.  They also may present a fire hazard.
Entrant shall mark Entry (Bib) Number on underside of car chassis or body.  Use Sharpie and cover ink with clear packaging tape. Doing so will help insure your car is returned to you.
Gear choice is free.  Up to three ratios may be used by selecting the Pit Crew Option.
Motors will be confirmed as being of the type specified in the Class Chart.
FK (short and long can) and SD type motors may not be opened or modified.
All other types may be adjusted or modified, except that armature must be of the specified class.
Armatures will be tested for proper resistance. Milliohms @ 65 degrees F.  ~16D: 600  ~S16D: 285
Exception is made for Vintage and Nostalgia classes where "rewinding" armatures is permitted.
If sending alternate motors, include correct bolts in place on motor for bolt in type. We can change solder-in types.
If changing crown gear size. pinions must align.  test fit on long pinions.  If pinion change is required, we recommend sending crowns and alternate motors as a set with pinions preinstalled on motor.  Changing or moving pinions on high powered motors without testing is risky.
Interiors and body details are not required, but 1/3 of total score is based on Appearance, so compromising detail for light weight will not result in the best overall score. Likewise, non-scale aerodynamic devices are not prohibited but may reduce Appearance score.
Proper classification will be considered. For example, if your car is entered in the "Stock" class but appears to be a Pro Stock body, your Appearance score will be low. To remove doubt, we recommend that you do Internet searches or provide other documentation that will confirm correct classification and details. Printed documentation if any will be presented to judges with car.  Documentation may also point out features of the slot car.  Factory produced paintwork, and details will be rated lower than unique or handcrafted work.  Note such things on documentation.
Documentation, optional display items, special tools and alternate parts or will be displayed with the car for judging.  Documentation should include Entry (Bib) number. (Not registration or transaction #)  It should NOT include builder, raceway or owner name.
Owners and employees of Nomad Raceways, Batesville Hobbies, relatives or family members may compete for any awards or prize many in this contest.  They may send entries, to be run for demonstration which may be featured in event coverage, but not eligible for awards or prizes.
No person with a car entered in this contest may be present while their entry is judged or raced.
Any protest must be submitted within 24 hours of results published on the World Championship web page.  A protest may only be submitted by sending a $50 protest fee via PayPal to
jim@nomadraceways.com
. Any claimed rule infractions should include a written explanation of the claimed infraction or procedure irregularity and reference photograph or video timestamp.  Any evidence submitted, and any car in question will be examined before cars are returned and awards finalized. If a claim is valid, in the opinion of the race director the protest fee will be returned and awards will be reallocated.  All decisions by Race Director are final.
Discounted Shipping instructions
Nomad Raceways wants all of our World Challenge participants to have the best and most cost-effective shipping for their entries.
Please include your Entry Number (may be shown as "Bib Number" on registration confirmation) not registration number on the label and/or on the box end.  That way we will not have to unpack your cars until it is time to run your class.  Entry numbers identify the class.
There are two approaches for best shipping:  Deliver your entry by any means you choose and select from the return mail options on our registration form. Note that all our shipping options are for 2 pound packages.  Adequate packaging generally weights more than one pound but you may be able to send several cars together in a package weighing under 2 pounds.  If combining shipping you do nto need to pay shipping for each entry.
The second approach streamlines and idiot-proofs the return of your cars.  If youhave a fedEx business account you can create both your outboaund and return ship lables.  Including the prepaid return lable in your box is very efficient for us and puts you in complete comtrol of your costs.  FedEx the only service we know that can create a return label to include in your package, that does not expire.
If you have a FedEx BUSINESS account, you need only check the box to create the return label.  You will pay the discounted commercial rate only.
If you do not have any FedEx account:
Click here
to open a free business account for discounted rates and the return label option.
If you have a regular FedEx account the return option and pricing are not available.  In that case, or if you do not want to set up an account, just take your package to any FedEx location.  They can create both the outgoing and return labels for you. 
Participation plaques will be included in your package on the return.  If you win prizes too heavy or large for your box, we will ship them separately at no charge.
Shipping adress for the World Challenge event is:
Batesville Slot Cars & Hobbies
C/O Centerpoint Graphics
760 Heber Springs Rd
Batesville, AR 72501
Phone 870-834-3787
Shipping Kits with all necessary materials and proper sized boxes are offered during registration or can be ordered separately online.


Along with your car, be sure to include your return address label. Optional items including, Pit Crew Checklist, EIiminator Checklist and Documentation Notes, should also be included.


Mark each car with its ENTRY number on car underside. Use a Sharpie than cover the mark with clear tape.


We recommend that each car be "rolled" in bubble wrap until wrap is a least 2" thick on all sides. Secure wrap with masking tape for easy removal. Use additional wrap or other padding to prevent mummified cars from bouncing inside the box. Double boxing provides super protection.


If you are sending spare parts with your car put them in a clear ziplock bag with your entry number on it. Aprts for Pit Crew run 2 shoudl be in a bag marked 2, bag 3 for 3rd run.


To help us find your box quickly when your class is run, please mark your Entry (Bib) Number. (Not registration or transaction #) in bold marker on the small end of your box.


Seal box, apply the label, and drop off at nearby FedEx location or request a pick-up.


How to build your own. A beginners guide and expert tips.
A tour of the Batesville track.
What kind of car do I want to build? Making a good choice.
Choosing and getting your parts.
First chassis build.  Easy and suitable for a wide range of classes.
Chassis setup for top performance.
Painting and detailing. How to do it ~ and shortcuts.
Mounting the body. Big Daddy's tips and tricks.
Options and on-track testing.  How to test if you have a track, and video testing you can use without one.
Is there a track near me?  How can I build one?
Steel chassis kit build. A lighter, flexible chassis built from heavy metal and fire!
Paul "Pablo" Wolcott is an experienced and very talented slot car builder.  He is entering a car with a vintage style motor and has documented a step by step build of two more "Just for Fun" entries. Read his Slotblog thread
here
.
Entrants Work in Progress - Coming to our race soon!
Visit and support your local raceway!
The Slot Car Drag Proxy World challenge offers this list of slot car drag tracks open to the public. Most have live links to their website or Facebook page.  Tracks without drag strips are not included. Many thanks to Gregory Wells and
Slotblog
for his efforts to maintain an up to date track list of ALL Slot car raceways.  Updates should be sent to
Slotblog's track list
. Please support these raceways for your building, testing and local racing.  Add your home raceway when you register.  The raceway scoring the most combined points gets an award. If you can't get to a raceway for parts and testing, watch
our YouTube channel
for building and setup tests.
Local Raceways are sorted by State.
Race-Wear
Marley Station Mall
Upper Level C-233
7900 Ritchie Highway
Glen Burnie, MD 21061
(443) 790-3606
Moon Lite Raceway
129 Sonora Dr
Inman, SC 29349
Eddie's Slot Car World
1021 Tennessee St
Vallejo, CA 94590
(707) 552-9085
TSS Hobbies
14750 Laplaisance Road, Suite H130
Monroe, MI 48161
(734) 487-8410
Fosters Scale Raceway
305 East Oak Street, Suite F
Santa Maria, CA 93454
(805) 925-5799
Charlie's Garage
2031 Executive Dr
Pearl, MS 39208
(601) 672-7014
Slot Car Drags & More
10376 E. Colonial Dr., Suite 120
Orlando, FL 32817
(407) 802-9211
American Adrenaline Speedway
129 Labrador Dr
Randleman, NC 27317
(336) 500-8903
Beverly Grand Prix
1503 Beverly Drive
Wichita Falls, TX 76309
(940) 733-2165
Grand Prix Raceway
404 West University Blvd
Odessa, TX 79764
(432) 337-9642
HMS Speedways Hobbies & Racing Gear
109-111 East Main St.
Bellevue, OH 44811
(419) 217-5995
(419) 217-9413 Cap's cell
(419) 217-0685 Kit's cell
Rivercity Slot Car Centre
Oxley Avenue Margate,
QLD, Australia 4019
+61 7 3284 4888
http://www.rivercityslotcarcentre.com.au/
Raceworld SA
Blaauwberg Road
Cape Town, Western Cape,
South Africa 7441